AN INVITATION
OPEN STUDIO
Come and visit us and a whole street of talented artists in Advantage Road Highett this coming
22nd October from 11am - 3pm
Lisa and I will be conducting Printmaking Demonstrations at 12 pm and 1 pm.
We hope to see you there!
NEXT IN PERSON
SOLAR PLATE ETCHING WORKSHOP
JOIN me for an intensive 2-day workshop learning the art of solar plate etching at the Firestation Print Studio, Armidale, Victoria.
October Sat 14 & Sun 15, 2023
Hurry… this workshop is almost fully booked!
WONDERFUL NEWS…..
FINALIST |CASTLEMAINE ART MUSEUM
I am super excited about my work "My Heart Soars" being selected as a finalist in the Castlemaine Art Museums' Experimental Print Prize.
EXHIBITION 15 SEPTEMBER 2023 - 28 JANUARY 2024

Exciting News.....
FINALIST, BURNIE PRINT PRIZE
Thrilled to be a
FINALIST, MONOPRINT PRIZE
I'm thrilled to have my work Forest Landscape included as a finalist in the Firestation Print Studio's Australian Monoprint Prize!
Exhibition Duration
September 20 – October 21, 2023
EXHIBITION
Queenscliff gallery
WINTER EXPRESS
Come and see my largest Work on Paper ever!
120cm X 80cm
Australian painting, prints, and sculpture will all be available to acquire off the wall, forming a few-flowing exhibition.
Aug 24 - Sept 24, 2023
New artworks at
LAURISTON PRESS GALLERY
New artworks available
CHOOSE THE COLLECTION 'In My Garden'
37 Piper Street
Lauriston, Victoria
THANK YOU !
Sydney Contemporary and the Print Council of Australia for having
MELBOURNE STUDIOS
We had a BALL !
★★★★★

Just a gorgeous original artwork. It looked really good on the computer screen but so much better in reality. I'm really happy with this investment - makes my heart sing.

Jeanine Bailey
★★★★★

Stunning artwork. Highly recommend!

Belinda Balcombe
★★★★★

My brother and his partner in the UK received their original artwork and absolutely LOVE it.  Mother Nature is an extraordinary palette to inspire a person. You have an amazing talent Trudy. Thank you.

Michaela

Queensland
★★★★★

Add customer reviews and testimonials to showcase your store's happy customers.

Author's name

Los Angeles, CA
★★★★★

Add customer reviews and testimonials to showcase your store's happy customers.

Author's name

Los Angeles, CA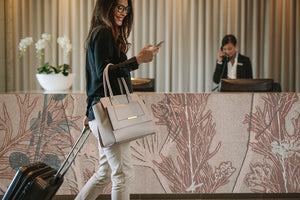 Projects
Spark up a conversation with Trudy today and bring the outdoors into your workspace
FIND OUT MORE
Education
BECOME YOUR OWN ARTIST
Sign up to my Online, In-Person or 1:1 Workshops today.
FIND OUT MORE
★★★★★

I thoroughly enjoyed your online class. As a beginner it was ideal to be able to go back and watch processes again and rewind steps if needed. The format is easy to follow. Like an interactive book with excellent supporting documentation. Trudy is a lovely teacher and her passion for printmaking shines through. She speaks clearly and doesn't rush. It was a treat to watch her creative process in action. A well-produced and thought out course. Can't wait now I am on my lino cutting journey!

Susannah Lowe
★★★★★

I'm thrilled with my very first linocuts I made after doing your online Intro Course! Thank you for inspiring me to get creative again!


Amanda
★★★★★

This is a really comprehensive workshop! The video segments are not too long, and Trudy shows how to do each stage, step by step, with downloadable worksheets. Even if you don't want to actually make this book yourself, the videos are delightful to watch. You can view at your own pace, and the resulting concertina book is truly beautiful. I have done this workshop with Trudy in person, and this informative online version provides everything you need to know to make a unique and beautiful artist book. Trudy, I look forward to more of your online workshops! 

Pam Jackson
★★★★★

Add customer reviews and testimonials to showcase your store's happy customers.

Author's name

Los Angeles, CA
★★★★★

Add customer reviews and testimonials to showcase your store's happy customers.

Author's name

Los Angeles, CA